Winter fashion is a tricky balancing act between staying warm and looking stylish. It can be difficult to find a look that is both comfortable and fashionable, but with a few simple tips, it's easy to look great and stay warm all season long. From layering essentials to choosing the right materials, this guide will help you create the perfect winter wardrobe that will keep you cozy and fashionable all winter long.
Become a layering pro
Layering is an essential winter fashion trend, since it allows you to stay warm without compromising your style. To achieve the perfect layered look, start by looking for items that can be discreetly worn underneath other pieces. A lightweight puffer, turtle neck or vest is a great option – they provide additional warmth and won't ruin the overall look of your outfit. By combining trendy pieces with something more practical, layering ensures you stay fashionable and warm throughout winter.
Let your boots steal the show
Winter fashion can be elevated with a sophisticated pair of boots. If you have thigh high boots, consider pairing them with either a short dress and printed tights or long socks. On the other hand, ankle boots are best worn with rolled up jeans and a chunky sweater. No matter the style, boots can make any outfit look chic this season.
Belt your coats
Need a way to revive your winter coat? A simple solution is to add a belt. This accessory not only adds definition to your silhouette but works with different coat styles. Make the most out of your wardrobe and get creative with how you use belts for winter-wear!
Beanies
Stay warm while keeping your style intact with a fashionable beanie. This comfortable head wear is perfect for chilly days, providing coziness and protection to your ears and head.
Experiment with scarves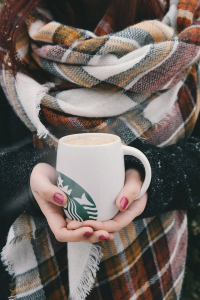 Scarves are a great option to keep warm and stylish. They serve as both an accessory and an extra layer of warmth. Right now, you can find all sorts of designs, from classic patterns to bold colors and textures, giving you the freedom to customize your look without compromising on functionality.
Conclusion
Winter can be a difficult season to dress for, but with the right wardrobe essentials, you can stay warm and stylish regardless of the weather. Layering is key, so choose lightweight pieces that can easily be added or removed to suit the conditions. Invest in winter accessories such as scarves, hats, and gloves, to complete your look and keep you cozy. With the right combination of comfort and style, you can stay warm and look great all season long.